Mini Pack Advertising Pocket Tissue
Mini Pack Advertising Pocket Tissue
OEM

China

about 25 days after receiving deposit

10 containers per month
Mini Pocket Tissue is a balance beloved by frequent fliers, stay-at-home moms, business executives and even kids with runny noses! Great for individual use or to help the whole family through even the worst seasonal viruses
Mini Pack Advertising Pocket Tissue is taken easy on travelling,This Pocket tissue bundle pack unscented tissues that'll soothe your nerves while you blow your nose, touch up your makeup or even clean your lenses without a scratch!and we can use pocket tissue as for one special way for advertising
Mini Pack Advertising Pocket Tissue
1) Product's Specifications:
Mini Pocket Tissue
Material: Virign Wood Pulp
Color: White
Sheet Size: 210*205mm
Density: 15.5gsm
Layers: 3 layers
8sheets/pack
MOQ:60000 packs.
2) Feature:Soft & Comfortable
Mini Pack Advertising Pocket Tissue Mini Pack Advertising Pocket Tissue
Sooth your stress with our incredible unscented facial tissues
3) Packing & Shipping
Packing way: 10 packs/unit,48units/carton
Shipping way: By sea
All of package is suitable for transportation by sea,pls don't worry about this.
Mini Pack Advertising Pocket Tissue
4) Company introduction:
Our company specializes in paper products processing and customization, to provide customers with customized business and household paper.
In general,the first step of the production is making package design and the printing plates.At second,we print the package.After the package are finished,we will start production and pack.When all products are finished,our QC inspect the quality.If all products are qualified,we will ship to our customers.
Kids playing in the dirt? These'll clean the mud off their faces in a heartbeat (and they'll smell better too!) Great for wiping away tears at a wedding as well...these tissues are as versatile as they are convenient.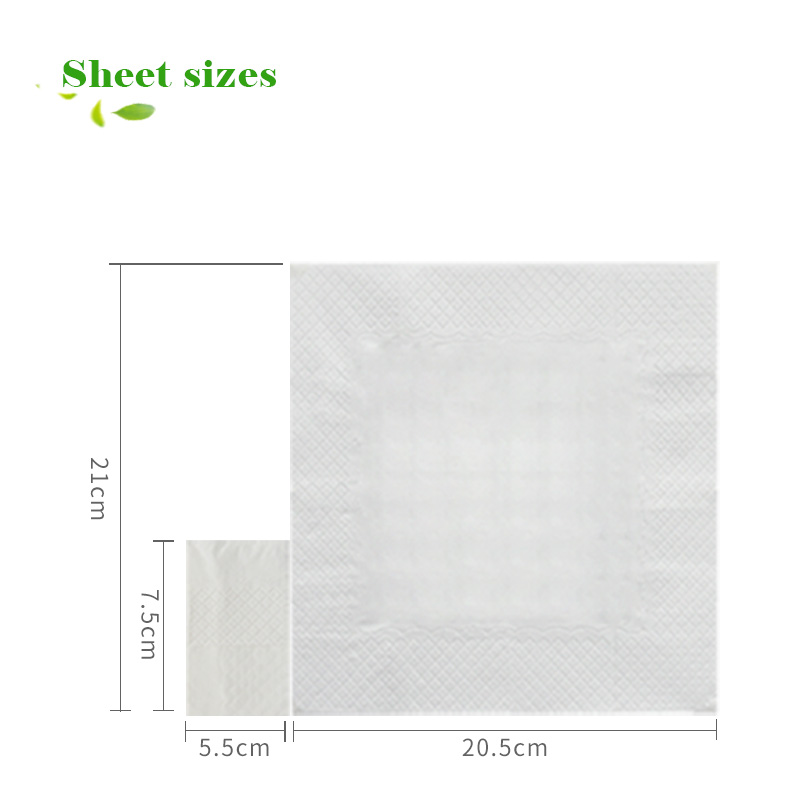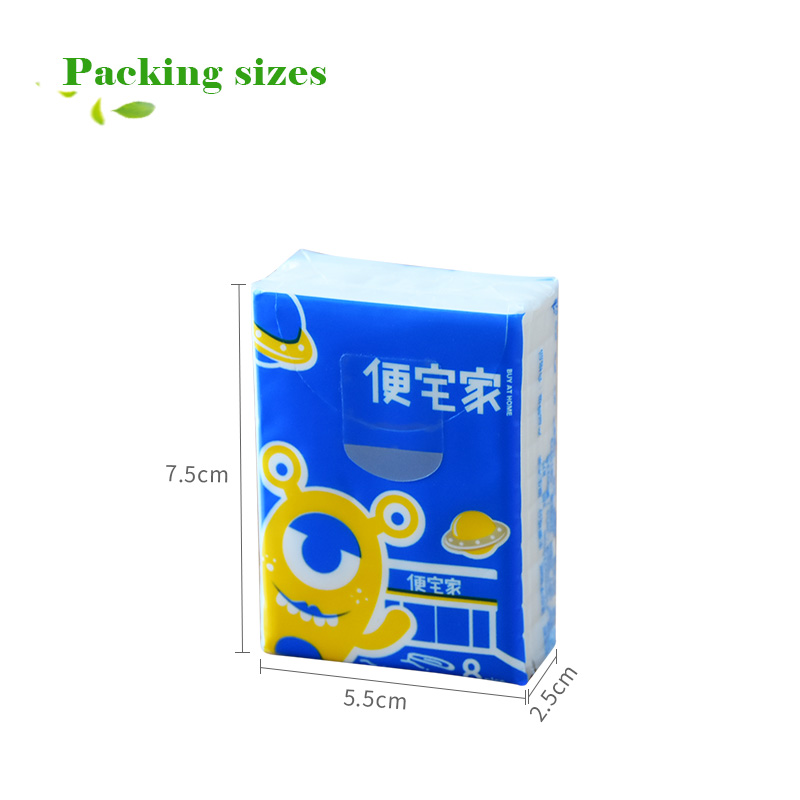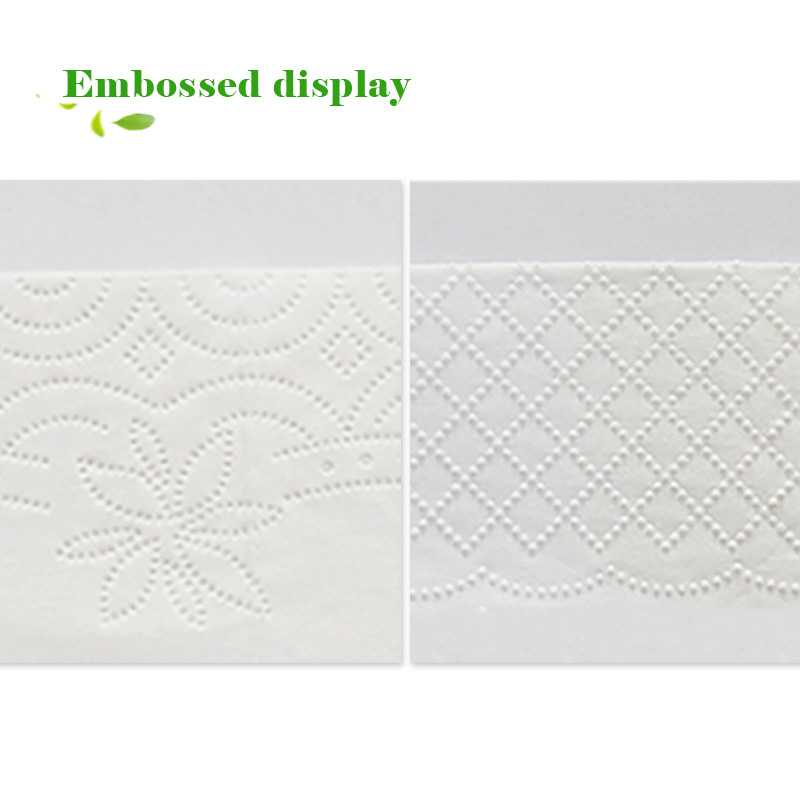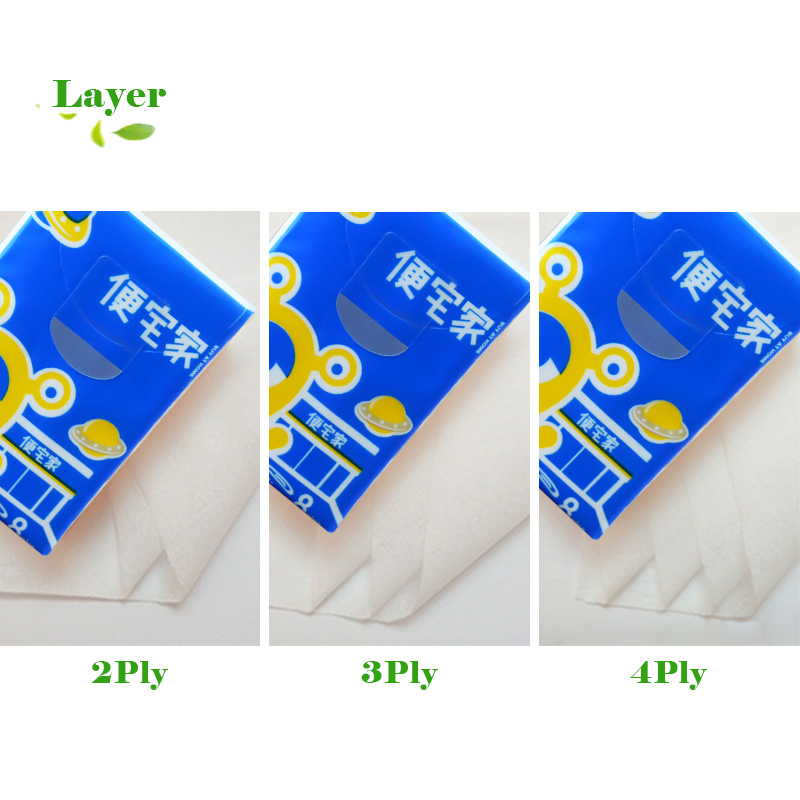 Mini Pack Advertising Pocket Tissue