Virgin Bamboo Pulp Eco-friendly Facial Tissue paper
Virgin Bamboo Pulp Eco-friendly Facial Tissue paper
Virgin Bamboo Pulp Eco-friendly Facial Tissue paper
High quality facial tissues and are soft, strong and absorbent, giving anyone who uses them an uplifting experience.Offering facial tissue helps you put forth your best image for your business. Offering facial tissue shows that you care enough to provide the very best.
Virgin Bamboo Pulp Eco-friendly Facial Tissue paper
Virgin Bamboo Pulp Eco-friendly Facial Tissue paper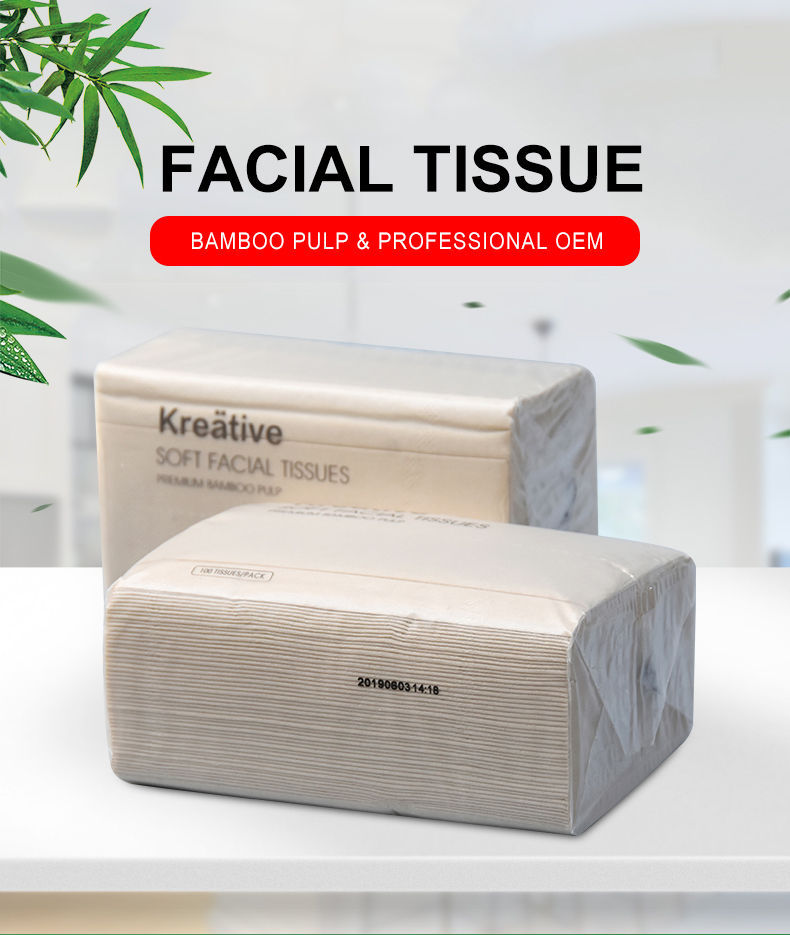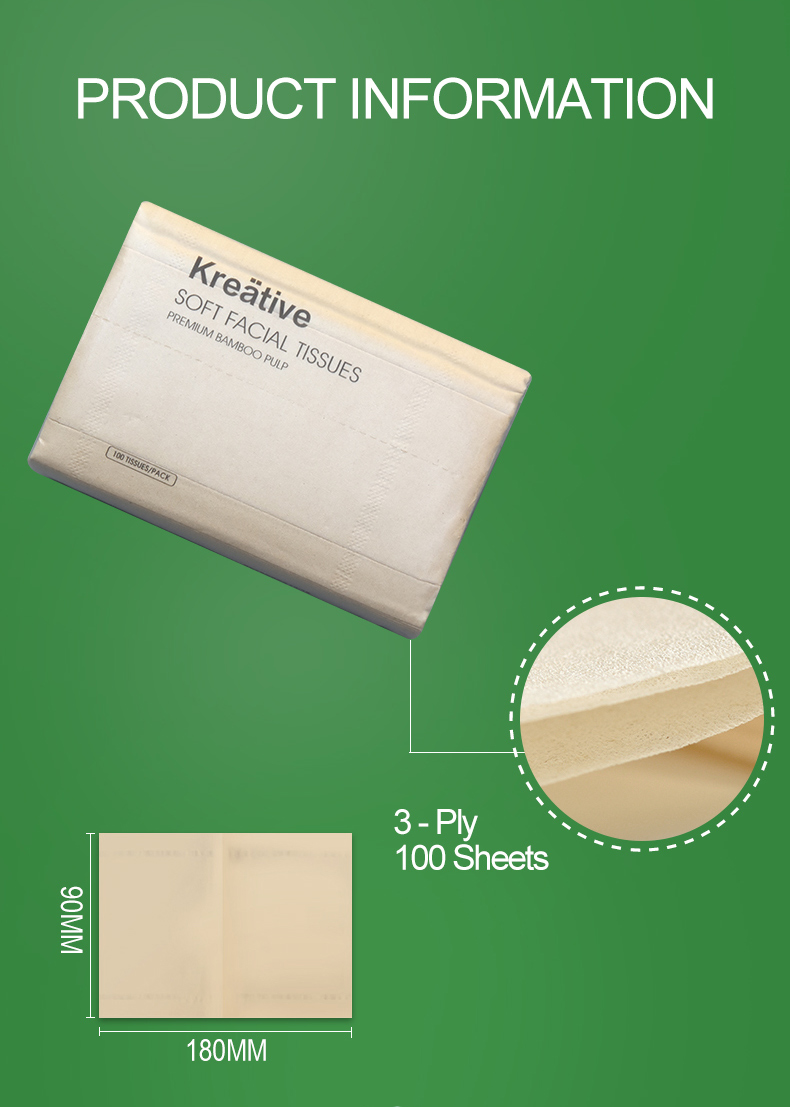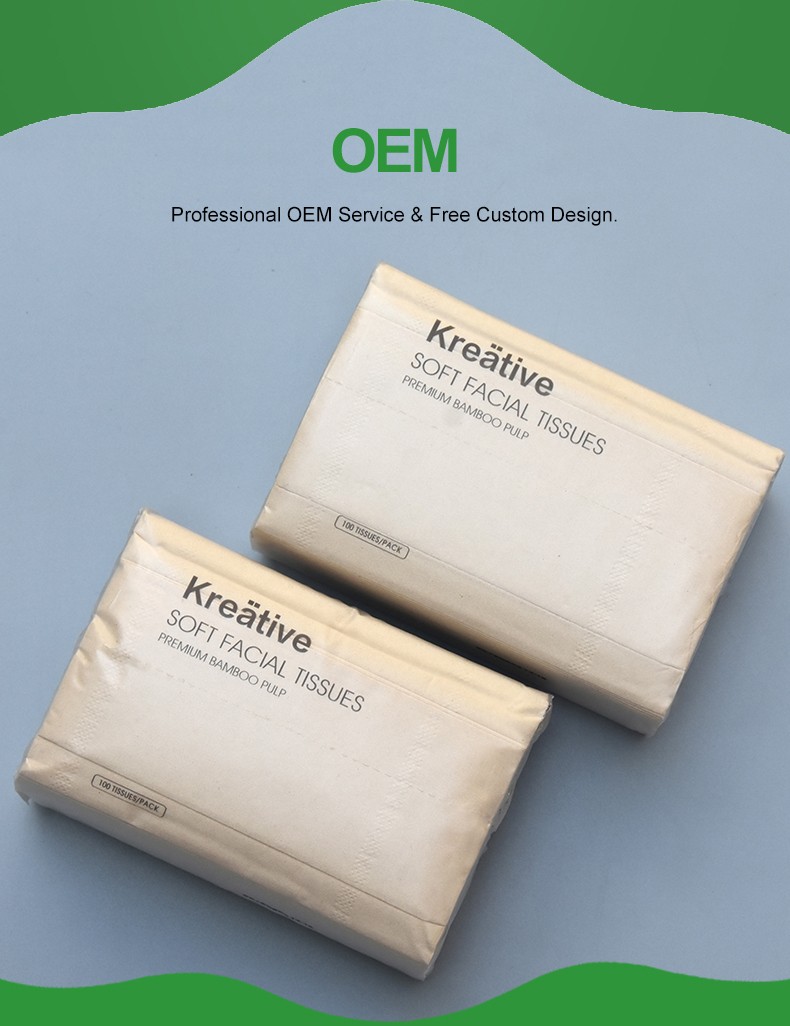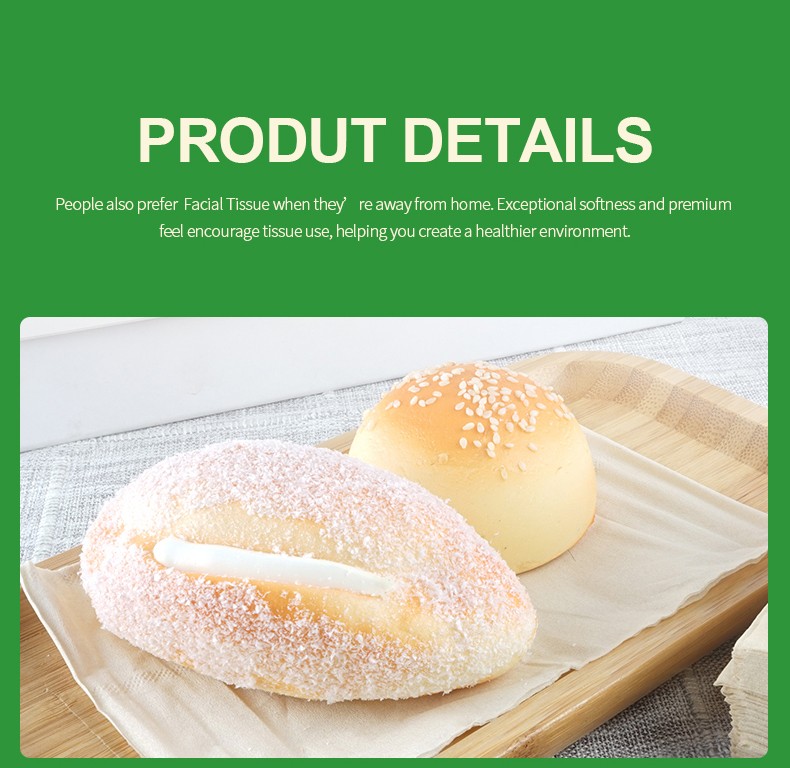 Virgin Bamboo Pulp Eco-friendly Facial Tissue paper
Each facial tissue packing contains 100 sheets of 3-ply plain white tissue paper.
SOFT FACIAL TISSUES: Made of 3-ply bamboo pulp paper, these plain white and fragrance-free tissues are thick yet soft on the skin. They are ideal for daily use.
Virgin Bamboo Pulp Eco-friendly Facial Tissue paper
One soft tissue is all it takes to show you care, and with facial tissue you can keep care within reach for friends, strangers and yourself.Facial tissues are durable with 3 ply thickness delivering a strong facial tissue to lock in moisture.
Disposable facial tissues have been there for happy tears and stuffy noses.Buy facial tissues keep tissues on hand to care for family, company and yourself during cold and flu season, allergy season, back to school and holidays.
Please send us the email and provide as much detail specifications as possible. Like tissue size, material, weight, ply, package, printing, quantity etc. The more detail information, the more accurate we can quote you the price.
...more