Wholesale Custom OEM Pocket Tissue Handkerchief Paper
Wholesale Custom OEM Pocket Tissue Handkerchief Paper
Our company specializes in paper products processing and customization, to provide customers with customized business and household paper.
Wholesale Custom OEM Pocket Tissue Handkerchief Paper
Pocket Fcial Tissues Are Refreshing, Relaxing, And Recyclable !Pocket facial tissues are that perfect combination of superior strength and stress-relieving softness that make the ideal aid for any cold, allergy, travel or make-up emergency.
Wholesale Custom OEM Pocket Tissue Handkerchief Paper
Wholesale Custom OEM Pocket Tissue Handkerchief Paper
PERFECT FOR COLDS AND ALLERGIES; Sooth your stress with our wide variety scented facial tissues
ENVIRONMENTALLY FRIENDLY; Pocket travel tissues are "Eco-Friendly" and 100% recyclable
STRONG YET GENTLE; 4-ply for extra strength; ultra-plush design for gentleness on your skin
WONDERFULLY CONVENIENT; Our 4 x 2 x 1 inch pocket size packs are designed to fit any pocket or purse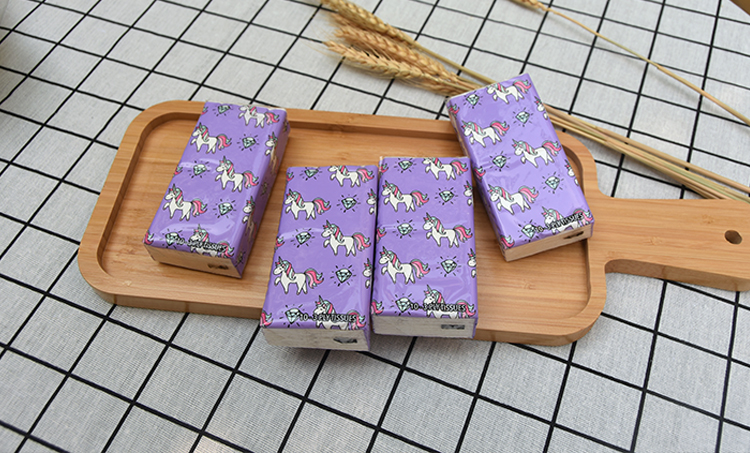 Wholesale Custom OEM Pocket Tissue Handkerchief Paper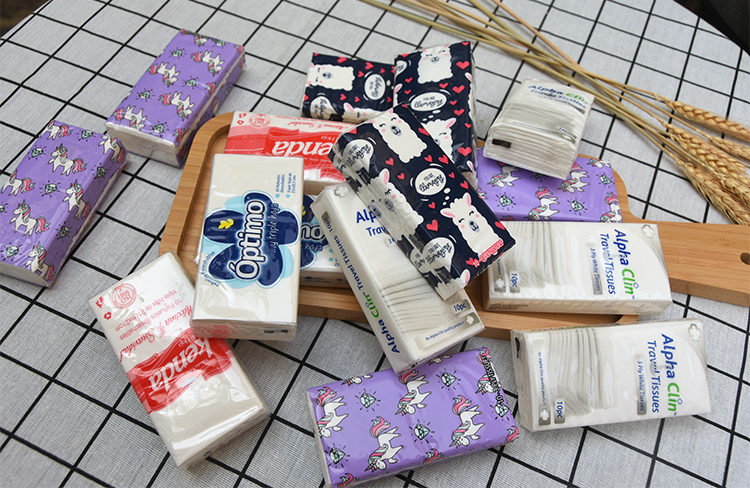 This Variety Pack includes 10 tissues - while you blow your nose, touch up your makeup or even clean your lenses without a scratch!
In general,the first step of the production is making package design and the printing plates.At second,we print the package.
Please send us the email and provide as much detail specifications as possible. Like tissue size, material, weight, ply, package, printing, quantity etc. The more detail information, the more accurate we can quote you the price.
...more