Reasons to use sorbent thick and large toilet paper
2023-05-29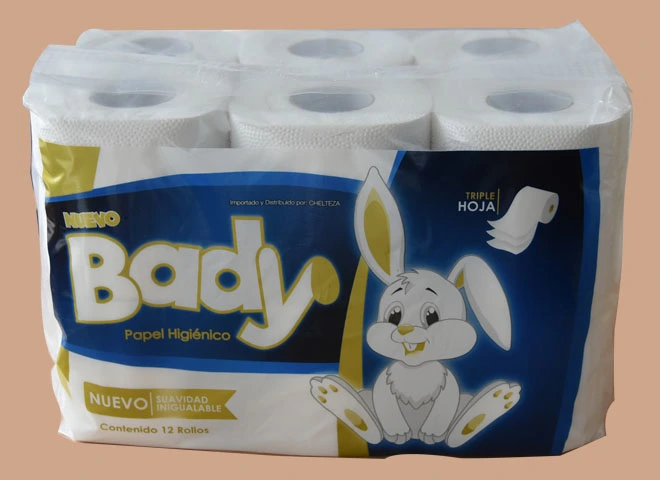 While modern life brings convenience to people, there are also some hygiene problems. Among them, toilet paper used in the toilet is a very important problem, because if used improperly, it will do harm to our health.
In order to solve this problem, the market appeared a lot of absorbent speed,
good quality absorbent paper
. Among them, the most popular is "super absorbent toilet paper" with good water absorption and excellent quality.
This paper is not only suitable for toilet, but also can be used in the kitchen, laboratory and other environments. Use large absorbent toilet paper in the kitchen to easily handle greasy situations; And in the lab, it's also better at absorbing spilled chemicals. Therefore, using it can greatly improve indoor sanitation and make people live a healthier lifestyle.
What is super large absorbent
toilet paper
? It is usually made of high-quality raw materials and absorbs water and other liquids quickly, making it three-dimensional in seconds. In the toilet, using "Super absorbent toilet paper" can be "more absorbent, less paper" because its absorbent ability effectively reduces the amount of toilet paper we use.
In addition, "super large absorbent toilet paper" not only has the advantages of fast absorption, but also has a high strength, not easy to break. Therefore, it is not only suitable for use in general environment, but also suitable for more complex environment, such as: large public places.
In short, "Super large absorbent toilet paper" is a high quality, high efficiency, high strength product, it can bring us better hygiene and health care results. Whether at home or in the workplace, the use of such paper can not only improve indoor cleanliness and hygiene, but also reduce cross-infection rates, thus better ensuring people's health.
If you are looking for a better toilet paper to meet your needs, then "Super Large absorbent toilet paper" is definitely worth a try, it will provide you with better health care services and a higher quality of life.