How to choose kitchen paper?
2023-03-01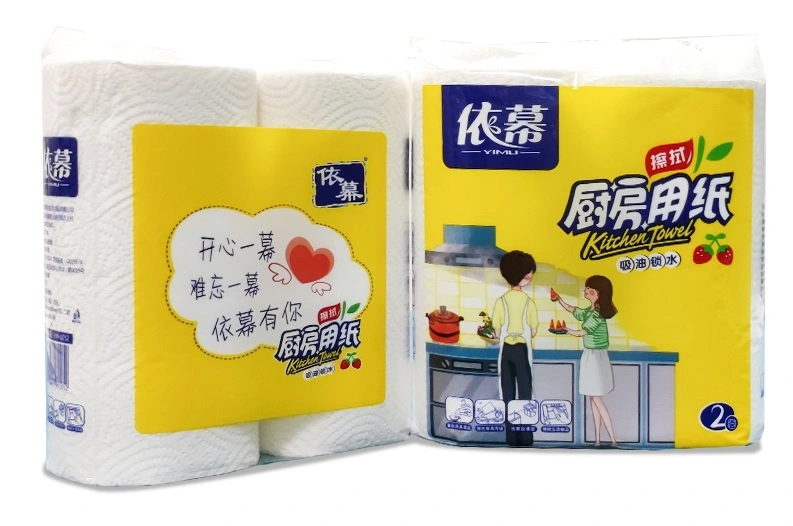 Kitchen paper has a strong cleaning ability and can be used instead of rags. It is clean and hygienic, and can effectively protect family members from bacterial invasion. Kitchen paper is a kind of paper that can absorb oil and water, which is different from ordinary paper. Because it is used for food, hygiene, and quality are also very important. So, how should we choose kitchen paper?
  1. Raw materials
When you buy kitchen paper, if the main raw material says "100% virgin wood pulp", this kind of kitchen paper is generally made of new raw materials, and the quality will be very good, and if it says "pure wood pulp" , it may be mixed with recycled or recycled second-hand raw materials. In addition, the product grades of kitchen paper are generally divided into high-quality products, first-class products, and qualified products.
  2. Quality
Choose thicker
kitchen paper
with stronger water and oil absorption capacity. In addition, check whether there are paper scraps, otherwises it will be troublesome if the paper scraps get on the food. Of course, generally speaking, choosing a good brand means choosing a good quality. You can also choose according to the brand, which makes it easier to buy high-quality kitchen paper.
  3. Toughness
When purchasing, you can hold a kitchen paper in your hand and pull it a little harder. The paper towel will have wrinkles, but it will not break. However, kitchen paper with poor toughness has low wood pulp content and poor flexibility, and it will break with a little force. Good kitchen paper has high density and high toughness, and it will not be deformed or loose even if it is soaked in water.
  4. Smell
As a paper towel that can be in direct contact with food, kitchen paper can not only be used to directly absorb moisture and oil from food during cooking, but also can be widely used in household cleaning, such as wiping stoves, range hoods, glass windows, and mirrors, table, etc. When buying kitchen paper, remember to smell it. If there is a chemical smell, it means that harmful substances such as bleach have been used, so don't buy it. In addition, when purchasing kitchen paper, you must not buy scented ones, so as to avoid the flavor remaining on it when processing the ingredients, which not only affects the original flavor of the ingredients but also easily causes adverse effects on the body.
  5. Packaging
The overall appearance of the kitchen paper should be soft and clean, and the product packaging should indicate the name, address, telephone number, product standards, hygienic standards, production date, validity period or shelf life, product quality grade, etc. specifications and quantities. What I want to explain here is that boxed kitchen paper is more convenient to take out than the roll, and at the same time ensures that the kitchen paper is clean and hygienic, free from pollution.