How to choose wholesale paper toilet paper
2023-09-09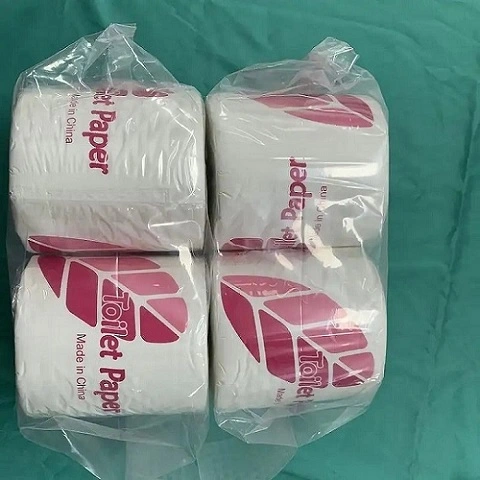 Toilet paper is an indispensable supply in our daily life, not only used in toilets and bathrooms, but also widely used in medical institutions, restaurants, offices and other places. If you need to buy toilet paper in bulk, you might consider wholesale toilet paper. This article will give you some advice so that you can choose the wholesale toilet paper that meets your needs and budget.
First, you need to consider the quality of toilet paper. The quality of toilet paper is directly related to the comfort and durability of use. When choosing wholesale toilet paper, it is recommended that you choose products with good quality, so as to ensure that users enjoy a better experience. You can refer to the reviews and feedback of other users, or consult some professionals for advice.
Secondly, you need to consider the specifications and sizes of toilet paper. Different places and uses may require different sizes of toilet paper. For example, toilets and bathrooms often require larger pieces of toilet paper, while offices and restaurants may require smaller pieces. When choosing a wholesale toilet paper, be sure to pay attention to the specifications and sizes of the product to ensure that it matches your needs.
In addition, you should also pay attention to the brands of toilet paper and toilet paper suppliers. It is very important to choose brands and suppliers with a good reputation and credibility. A trusted supplier is not only able to provide quality products, but also to deliver on time and provide good after-sales service. You can assess a supplier's creditworthiness by reviewing its website, reading reviews and recommendations from other users, and consulting with other organizations or individuals.
In addition, price is also a factor to consider when choosing wholesale toilet paper. Prices can vary from brand to brand and supplier, so you need to choose the right product for you according to your budget. But keep in mind that price should not be the only determining factor, quality is just as important as the credibility of the supplier.
Finally, before deciding to buy wholesale toilet paper, you can try to buy some samples first to test the quality and suitability of the product. This helps you to better evaluate the product and reduce unnecessary risks.
When choosing wholesale toilet paper, don't rush to make a decision. Carefully research and compare different products and suppliers to ensure that you choose the one that fits your needs and budget. I hope this article can help you when choosing wholesale toilet paper.