Methods of Using Disposable Toilet Seat Cover
2023-08-26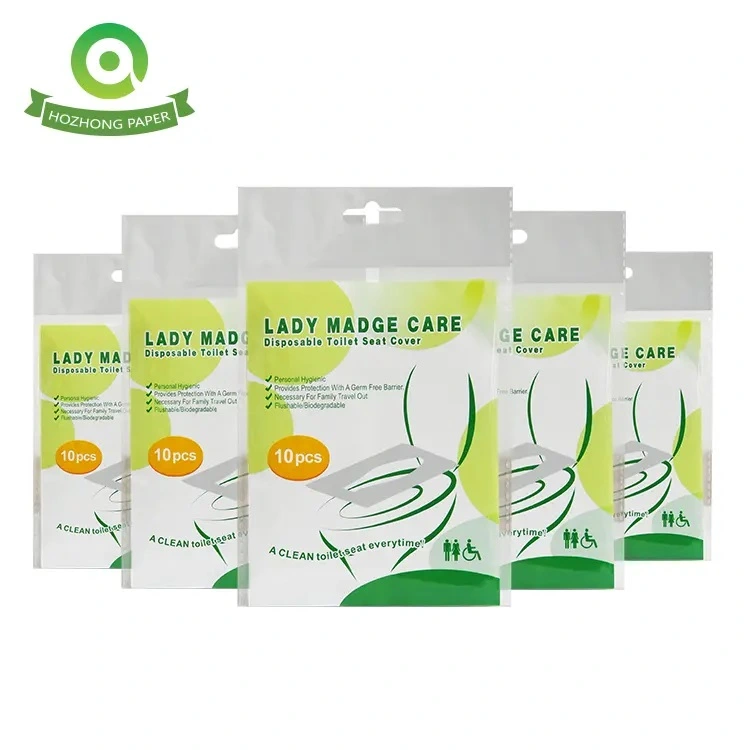 1. Easy to Install: Disposable toilet seat cover papers are effortless to use. They are designed to fit most toilet seats, with a universal cutout to accommodate the toilet bowl. Users simply unfold the cover and place it over the seat, ensuring the flap at the front hangs inside the bowl to avoid contact with the skin. Once done, the cover can be easily flushed away, minimizing contact and maintaining hygiene.
2. User-Friendly Design: Disposable toilet seat cover paper is equipped with additional features to enhance user experience. Some covers include adhesive strips on the back, ensuring a secure fit and reducing the risk of slipping during use. Others provide a convenient dispenser-style packaging, allowing for easy access to each cover while keeping them hygienically separated and organized.
In conclusion, disposable toilet seat covers have increased in popularity due to the growing concerns about hygiene in public restrooms. Users choose them to protect themselves from germs and bacteria present on toilet seats, favoring their cost-effectiveness, convenience, and multi-user suitability. These covers offer a hygienic and sanitary solution while being skin-friendly, comfortable, and even eco-friendly in some cases. By providing a practical method of maintaining cleanliness, disposable toilet seat covers ensure a worry-free and germ-free experience in public restrooms, promoting good health and well-being for all.