Reasons on tissue paper is absorbent, soft, and strong
2023-06-13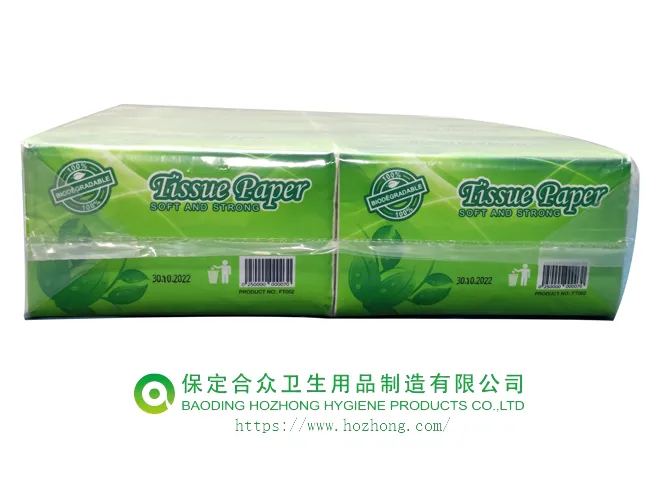 Tissue paper is absorbent, soft, and strong.Why customer check out this kind of paper,it is just because of above reason.But why this sort of paper is so absorbent, soft, and strong.Now Editorial staff who work in the company-Baoding Hozhong Hygienic Products Manufacturing,will simply introduce above reason for you.
The process of making tissue paper begins with pulping(with pulping machine).After that, the pulp is transported to a paper mill, where it is often converted into a thin wet sheet of tissue paper(with tissue making machine) by way of these processes:pulp mixture making,fiber-distributing,rollers pressing.The wet sheet is then by way of cylinder drying,is given its final texture.Obviously,just as the tissue is achieved a specific texture and quality by pulp mixture making,and it is squeezed out excess water,thus it has these features:absorbent, soft, and strong.
Overall, the process of making tissue paper is a complex and innovative one that has evolved over the years to meet the growing demand for this ubiquitous household item. From the sourcing of raw materials to the final product packaging, in the tissue paper production process is carefully planned and executed to ensure the highest quality and efficiency.