The Method to Purchase China OEM Facial Tissue
2023-07-20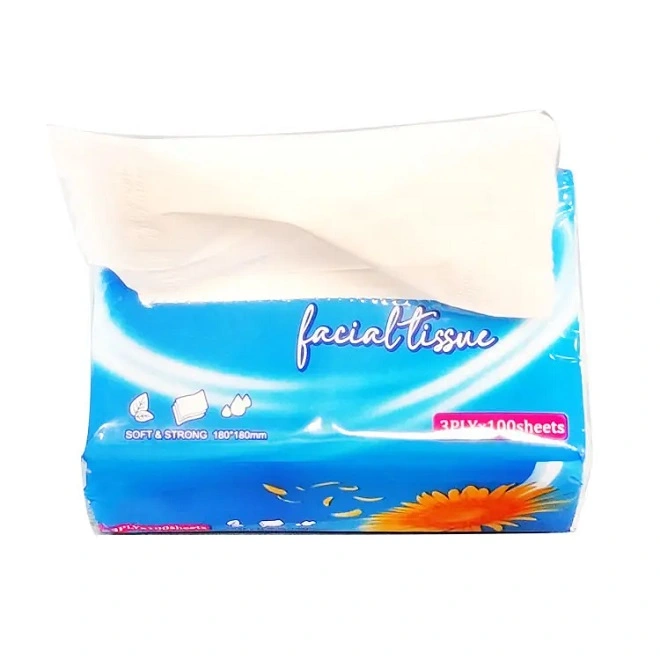 There are all kinds of Cina OEM facial tissues in the world market.So that many customers don't kown how to purchase them.In this artical,as a editorial staff of the professional tissue paper supplier-Baoding Hozhong Hygienic Products Manufacturing Co., Ltd,author will introduce the method to purchase China OEM facial tissue.
Buying facial tissues should pay attention to the following points:
(1) The product must be approved by the provincial health administration department, and the health license number format of the production enterprise is: "(provinces, autonomous regions, municipalities directly under the Central Government for short) Weixiaozi (issuing year) No. XXXX".
(2) Use within the validity period.
(3) Product packaging labeling specifications. The minimum sales package should be marked with: product name, the name of the main raw materials, the production enterprise (name, address, contact telephone, postal code), the health license number of the production enterprise (except imported products), the name of the country or region of origin (except domestic products), the production date and expiration date (shelf life)/production batch number and deadline date. Disinfection grade products should be marked with the words "disinfection grade". Facial tissue,napkin paper and other products are prohibited to label disinfection, sterilization, sterilization, bactericidal, drug, health care, dehumidification, dryness, itching, anti-inflammatory, anti-inflammatory, spermicidal, contraception, and no evidence of anti-bacterial (inhibitory) effect and other contents. "
(4) It is best to use facial tissues produced with native wood pulp as raw materials
Conclusion:
Our OEM facial tissues with a smooth touch, unbeatable strength, and superior absorption.So they are the ideal choice for both personal and professional use.