The Ultimate Guide to Choosing and Using Kitchen Roll Paper
2023-04-25
  Are you tired of using old rags or clothes to clean spills and messes in your kitchen? Look no further than the trusty kitchen roll paper. But with so many options on the market, how can you choose the best one for your needs? Consider factors like size, absorbency, and sustainability when selecting a brand. And don't just limit yourself to using it for spills – kitchen roll paper can also be used for everything from wrapping food to DIY projects. With this guide, you'll never be caught without the right kitchen roll paper again.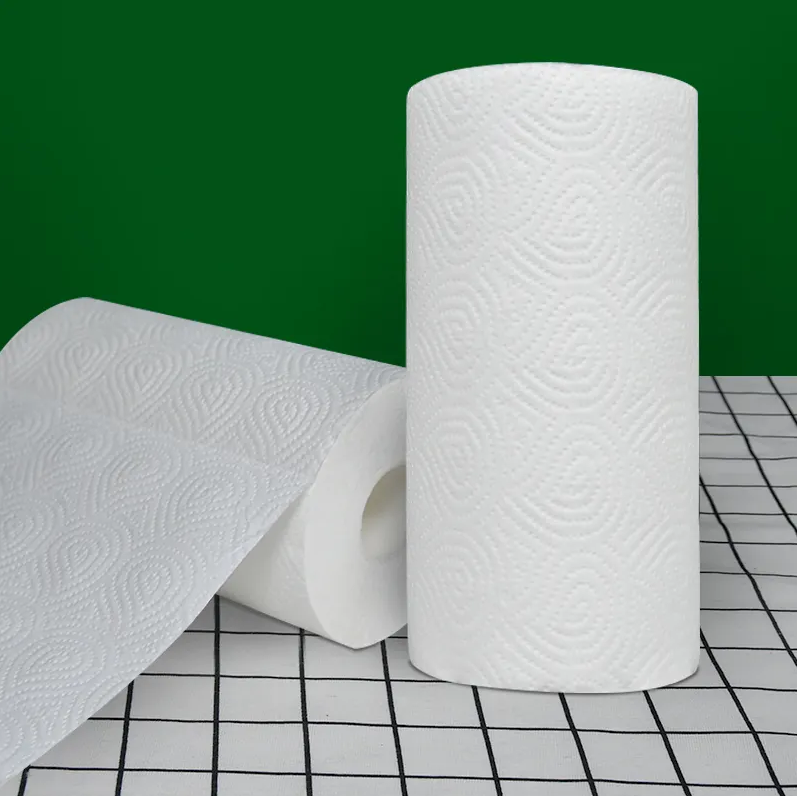 Tips for using kitchen paper towels
1. Use kitchen roll to remove grease stains from walls and other surfaces.
2. Use a kitchen roll to clean up liquid spills quickly.
3. Use kitchen roll as a replacement for paper towels when baking, as it's extra thick.
4. Use a kitchen roll to clean delicate items such as glassware, as it's lint-free.
5. Use kitchen roll to line shelves, drawers, and bins.
6. Cut kitchen roll into strips and use it to pack fragile items.
7. Use kitchen roll to protect cookers, dishwashers, and washing machines from water and solvents.
8. Use kitchen roll to make cleaning sponges and cleaning cloths more absorbent.

How to choose kitchen paper towels?
1. First of all, you need to consider the size of the kitchen paper towels. Generally, the size should be larger than the cleaning surface and smaller than the cleaning area.
2. Secondly, consider water absorption. A good kitchen paper towel should be able to absorb water quickly, and the absorption should be strong and uniform.
3. Thirdly, consider the softness of the kitchen paper towel. Good kitchen paper towels should be soft and durable, making them comfortable to use and not easy to tear when wiping tables and objects.
4. Finally, consider the price. Kitchen paper towels with different functions have different prices, so you need to choose according to your actual requirements.